Semi Final 2, 2016 – B Grade vs Flinders Park
August 27, 2016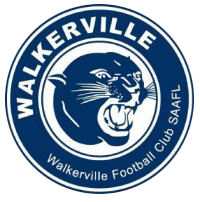 B Grade
Flinders Park
The sun was shining, spring is in the air and that means finals footy is upon us and we took the field with arguably the best team we have fielded all year, full of confidence and ready to go.
A strong breeze was blowing and we kicked with the wind to be 3 goals up at the first break and that's about where it stopped as we wasted the ball in the first chipping it around and not going long and direct.
Flinders Park came out in the second and did just that, slamming on 7 unanswered goals and using the wind well to get the ball in quickly to their big forwards and also having shots whenever they felt they were in range.
We failed in every aspect of game plan, structures, accountability, playing our role, manning up and listening to be 4 goals down at the main break.
Positional changes were made to try and counter act their play makers and get some spark happening in the middle but they again dominated managing to kick 4 goals against the breeze to our 2 goals with the wind and with our 4 on the bench now reduced to 1 able bodied player my options had fast run out.
Knowing the game was done I spoke to the boys to really have a look at how Flinders Park were playing, who was doing the damage, how they use handpassing backwards to go forward to clear congestion and set up for attacks, which I highlighted before the game as one of the things we needed to stop but we still failed to man up and stop, preferring to do our own thing and not play our roles and to take something out of the game to learn from this and to try and stop them and slow the game down to change their momentum and control.
In the end we suffered our biggest loss for the season with 26 scoring shots to 7 going down by 59 points with really only a handful of players who could stand up and say they busted a boiler.
I know the boys were really were disappointed with how they played and are keen to make amends, we now re-group to face Pembroke in a must win game at Athelstone next week and will have to get to the main dance the hard way but hopefully the boys have learned from Saturdays debacle and have seen the level of intensity and pressure that they must bring if we are to progress as finals are a completely different beast.
Again my belief in what they can do and achieve has never wavered it's now up to them to respond and play the style of football that has taken us this far.
Goal Kickers: D. Fromm 4, N. Delvins, M. Dearman, J. Warland
Best Players: M. Cooper, J. Warland, D. Fromm, M. Eisenberg, T. McLean