Round 8, 2016 – C Grade vs Portland
June 4, 2016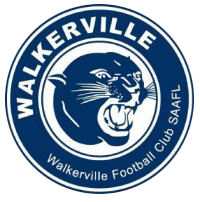 C Grade
Portland
Returning to the Walkerville Football Club for the first time this season had brought a sense of excitement for the C Grade.
Having started the game in great fashion, with Ryan Gerlach leading the way with a couple of goals, the boys up and running. To Portlands credit, they had only 16 players in the first quarter which saw the Walkerville boys take this opportunity to have 11 goals and holding portland to zero. In the second quarter, we let ourselves down kicking  2-8 to nothing.
Holding a healthy lead all day the side had been rotated in a lot of positions to give every player an opportunity to be on the field. Eventually by the end of the game portland had 23 players but with the experience, skills and 25 players to work with the boys were rewarded with their first win.
Having 13 goal kickers in the game was a positive. The backline holding strong and the midfield giving the forwards every opportunity to put a score on the board was also pleasing.
It showed our playing group that when the club has all players available we can be a very competitive side.
As their coach it was great to see the boys happy and having fun throughout the day. We will be looking forward to our next opponent after the bye.
Goal Kickers: J. Hastings 4, R. Kelly 4, R. Gerlach 2, T. Bowden 2, S. Parrish 2, D. Slorach 2, T. Adler 2, P. Scaife 2, T. Daly 2, L. Cameron, T. Kern, A. Molloy, A. Giles
Best Players: J. Hastings, T. Adler, D. Slorach, C. Emery, C. Toro