Round 18, 2016 – C Grade Vs Scotch OC
August 20, 2016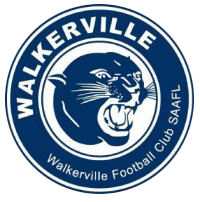 C Grade
Scotch OC
Our last game saw the boys take on fourth place side Scotch OC.
After having played them in the first round and suffering a 115 point defeat, we were keen to put on a better performance.
In the first half, both sides had a lot of opportunities to get a jump on eachother, but this was not meant to happen as scores were level.
Going into the second half, all we wanted to do was to finish in a competitive manner and give ourselves a chance to win the game.
As good sides will do eventually they will get on top of their opponent. This happened with Scotch going on to win the game by 36 points. For our boys it was a great performance.
To all of the 80 players that have played and filled in for the team a special thanks from your coach. Special thanks to our trainer Phillipa, Assistant Coach Kerry, team manager John Forth and everyone that has helped the G Grade.
Hopefully all the boys stick together and play finals next year.
Goal Kickers: L. Cameron 3, S. Parrish, A. McRostie
Best Players: B. Dearman, R. Gerlach, L. Krasnov, D. Hamilton, T. Bowden