Round 18, 2016 – B Grade vs Pembroke
August 13, 2016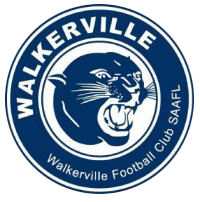 B Grade
Pembroke
The side shuffled again and with our key forwards either out injured or promoted to A's, we went into round 18 severely lacking in height and scoring options but not in belief and ability.
Knowing our key position shortfall, our plan was to attack from the centre and stoppages for quick low and flat forward entry kicks and to rotate our ruck and onballers from the bench to ensure fresh legs to continually pressure the opposition and all to rebound defensively with desperation.
The first quarter was a real battle and we wasted opportunities with some bombing to the top of the square only to be out marked and repelled at times to easily to trial by 3 points at the break.
Positional changes were made and the boys settled in the second to start to assert their dominance and take control of the game and the rotations from the bench were running like clockwork and taking a toll on Pembroke who were set on a wing rotation system and not giving their ruck man much rest and Sam Marner moved to the half forward flank, with telling results with 2 timely goals and Camillo Toro was proving elusive running his defender ragged, from the forward line through half back to set up scoring opportunities, goaling himself and Leigh Collins was grabbing everything coming in his zone, kicking truly and we went into the main break 5 points up in what had been 22 minutes of fierce contested footy with neither side able to break clear.
Instructions were to stay the course, continue to push the ball forward but as in practice to our scoring zones, maintain our structures and to hold it in at all costs and that the opposition would be at us the whole time, so we really need to make the most of our opportunities and hold firm in defence and pressure them at all times, to force the error and turnover.
The boys really clicked winning the stoppages and the backline was superb with Will Arbon shutting down their full forward and the onballers never letting them settle to deliver and we were hitting targets up forward or crumbing to perfection to be 31 points up at the final change
The third quarter did the damage and their ruckman was dead on his feet in the fourth, at times not even jumping to provide a contest, allowing us to tap to our advantage and our rotations had worn them down to keep the attacking pressure at every contest, stoppage and contested ball and we run out comfortable 7 goal winners.
With a week off for some much needed rest for sore bodies to recuperate we will train as normal during the week and practice set plays next Saturday before the C's last round game to fine tune everyone's understanding and positional requirements in our structures to go into the 2nd Semi Final full of confidence.
Goal Kickers: L. Collins 4, C. Toro 2, T. Wilson 2, S. Marner 2, L. Hastings 2, J. Warland, L. Krasnov, D. Mooney
Best Players: W. Arbon, C. Toro, T. McLean, L. Harrop, J. Hastings