Round 17, 2016 – B Grade vs Gepps Cross
August 6, 2016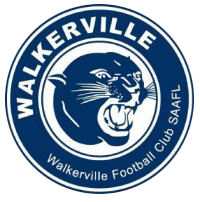 B Grade
Gepps Cross
The B Grade have finished minor premiers with 1 round to go, which has really been a great achievement by the boys with a total of 51 players taking the field to date to help us finish top. Now the real hard works starts to try and field a settled side this week, finish the last round with a win and then prepare for our finals assault.
Our form hasn't been the best over the last several weeks, with player injuries, unavailability's and some very sore boys playing on a very heavy ground has all taken a toll on our form.
So it was a welcome chance against Gepps Cross to find some much needed form, practice our set plays and maintain our structures with top playing 7th, I had pencilled this in as a percentage boosting win.
Unfortunately we didn't have our kicking legs on, peppering the goals for minor scores kicking 2.9 at the first change to hold a lead of 2.7. Our scoring didn't improve up to the half time break and Gepps Cross to their credit came to play and were capitalising on our lack of score board pressure to stay in touch with some accurate kicking.
With a half time spray expected and probably deserved but not delivered, the boys instead received a reality check on the status quo of proceedings for the next few weeks, with the final round still to be played and our finals campaign about to start and the difficult selection process task I will be facing and match performance will be a telling facture in the finals selection process.
The third quarter wasn't much better again missing goal opportunities and Gepps Cross closing the gap and starting to gain momentum and belief with scores at 4.16 Walkies to 3.3 Gepps X at the final change.
The boys rallied in the last weathering a spirited Gepps Cross, who with nothing to lose gave it a red hot crack right up to the final siren and really pushed us but fell short unable to stop our forward entries, where we finally put the game out of reach with 3 majors but credit where credit is due and I waited in the interchange to shake their coaches hand and pass on my admiration for their efforts as I thought they were a far better side than in round 8 but alas their team efforts and improvement didn't extend to sportsmanship from their coach who didn't shake hands.
We now look to round 18 to tick off our final challenge for the minor rounds, being not to lose against a side already bested in Pembroke.
Goal Kickers: T. Kowald 3, N. Delvins 3, C. Toro
Best Players: D. Mooney, M. Cooper, C. Toro, Z. Munn, D. Woolford