Round 16, 2016 – B Grade vs Golden Grove
July 30, 2016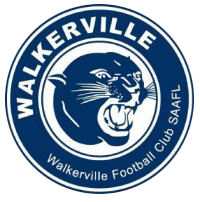 B Grade
Golden Grove
Taking top spot means we go from the hunters to the hunted and we can't afford to relax or take any side lightly and knowing that Golden Grove got the chocolates in round 1, I reminded the boys of our check list at the completion of round 9 which was to beat sides that we lost to in round 1 and again best sides we had already beaten.
A very strong wind ensured at least a 3 goal advantage and changed how the game would be played as it would have a definite impact on the final result.
We went into the game with a standard set up knowing that we would have to work hard against the wind to score and the kookas used the wind to their advantage scoring 3 majors, we hit back late in the quarter to score a very valuable goal to stay in touch.
Instructions at quarter time were to go long at every opportunity to our hot spots, play in front from defence and maintain our pressure at all times, the boys quickly established their dominance with the wind also assisting in making it hard for the opposition to clear our attacking zone or gain any ground and saw us keep them goal less while slamming on 5 unanswered goals.
Our aim for the 3rd quarter was again to try and restrict them easy possessions, slow the game down while still pushing forward with chip kicks and using the boundary and stoppages to our advantage to again see us score against the very strong wind to be a couple of goals up at the last change.
We unfortunately took the pedal off in the last quarter, lost our way with positional discipline and failed to adhere to instructions, allowing the opposition to capitalise on our lack of structure and dictate terms and control of the game and force us to make mistakes under pressure, as we tried to do too much at times and over cook the pill with costly errors that gave momentum back to the Kookas and saw them slowly eat away our lead and them lift in work rate and enthusiasm to close the gap in a fast finish that saw us hang on for the amount of our last quarter score being a point!
We will take the win, the 2 points and more importantly keep top spot with a reality check for the boys that the job is not done yet and with 2 games to go before finals commence, we still have personal targets to achieve for the remaining games and must be ready to give our all each time we cross the white line and we now look to round 17 and Gepps Cross in what will be a grand final for the A Grade to avoid relegation for the club and an opportunity to maintain our percentage lead over Flinders Park for the B grade.
So having used our get out of jail free card it is now back to business and winning our final 2 games and the opportunity to contest finals!
Goal Kickers: A. Zanker 4, T. Adler, D. Hamilton, M. Stacey, P. Wilson
Best Players: M. Cooper, J. Hastings, A. Zanker, L. Harrop, M. Stacey