Round 15, 2016 – A Grade vs Flinders Park
July 23, 2016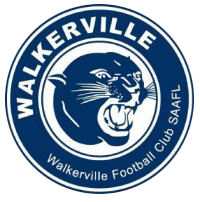 A Grade
Flinders Park
Saturday was our first game away from Walkerville since the start of the second round. The boys were looking forward to the match as we had been very competitive against Flinders Park in the first round. Due to injury and players being unavailable the team welcomed the players moving up to play in the A grade side for this game. Leon Krasnov, Sam Marner, Matt Eisenberg, Dylan Woolford and Daniel Slorach  all had been playing good footy in the B grade.
Heading into the game everyone was very positive with the players looking forward to the challenge. The lads were into attack from the first bounce, moving the ball quickly into the forward lines where it finished of with a quick goal. A positive start which lifted the boys and they quickly were into attack again. The quarter then went into a arm wrestle with Flinders Park steadying and fighting back with a goal of their own. The first quarter was good, solid footy with both sides attacking consistently for the quarter to run-out with nothing between the two sides.
The second quarter began and the opposition started to increase their run and pressure, resulting in us turning the ball over too easily. They were gaining momentum and hitting the scoreboard  consistently while also stopping our run and carry, which up till then had been very good.  While  the opposition had increased their scoreline, we failed to add to ours.
At half time the drop off in our game was healthily discussed, with the boys realising that this effort was  not acceptable. We addressed areas that were needed to improve drastically to ensure that we lifted our scoring capacity in the second half and at the same time restrict the other side. The third quarter got under way and once again scoring was the focus from both sides. Importantly the boys lifted in their attack on the ball with pressure and hard running which certainly had the desired effect to hold Flinders Park to only one goal for the quarter.
At the last break after some on field adjustments, the challenge to the lads was to take the game on, back each other and move the ball forward at all costs. Immediately the increase in tempo from our boys had  the opposition on the back foot for the first time since the first quarter. The run and carry that had been missing was back and giving the boys some much needed confidence going forward and scoring. As the quarter went on the opposition started to steady and began going into attack once again, putting on a couple of quick goals to settle the game down. Our lads continued to fight it out right to the final siren, but unfortunately going down to the second place side.
Goalkickers: C Scholfield, Ty Allen, T Kowald, Dylan Woolford.
Best Players:  D Hutchings, T Allen, K Moore, D Slorach, R Stacey.