Round 15, 2016 – C Grade vs Gaza
July 30, 2016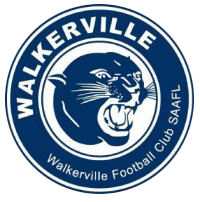 C Grade
Gaza
Returning after last week's forfeit, the C Grade side had put together 20 players to face Gaza.
We spoke in the change rooms in regards to that for us it was all about being competitive and finishing the season on a high note. Having lost to Gaza in the first round by a low margin we always new that we had a chance of getting the two points.
With 7 new players in the side it was always going to be a challenge. The game was played in soft conditions, windy and hard to score at times with the wind.
At half time scores were all tied up. At the break I said to boys it is anyones game. Whoever made the most of their opportunities with the breeze had a real good chance of winning the game.
Having not used the breeze to the best of our ability, we had a 17 point lead which was going to be a defensive fourth quarter for  the boys.
Having only the one scoring shot in last quarter, it came down to the playing group to play some smart football. The last five minutes came down to stoppage after stoppage, which saw the boys win by five points.
Special thanks to Tom Adler, Todd Smyth and Luke Harrop for the extra players. Even though there's no finals for the boys this year if we win our last two games will put us in 6th spot which is a great effort by the guys considering we have played 78 different players.
The next game is in a fortnights time against Portland, and our last game at home against Scotch OC.
Once again, well done to all of our helpers in the C Grade.
Goal Kickers: H. Berry 4, B. Dearman, J. Martin, T. Smyth, P. Scaife
Best Players: T. Smyth, D. Nixon, B. Dearman, W. Brewster, D. Wright