Round 15, 2016 – B Grade vs Flinders Park
July 23, 2016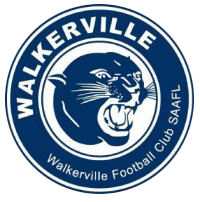 B Grade
Flinders Park
I had been eagerly looking forward to this encounter since our last match and loss to even up the score board and was keen to see how with a full compliment of players both sides squared up against each other but round 15 against top of the table Flinders Park again found us scratching for players with injuries, unavailability for a variety of reasons and sickness running through all the grades and the coach crook as a dog, with over half of our regular B graders either promoted to the A Grade or out of contention there was over 10 personnel changes for our side this week
The impact on the club was severe with the C Grade wearing the brunt of players being promoted up the grades having to unfortunately forfeit for the first time this year due to a lack of numbers being available.
Knowing that Flinders Park's oval was in poor shape and would be a heavy and a slow ground to play I modified our game plan for attack and defence and also to maximise holding the ball in our forward 50 area as much as possible.
Pressure was the other constant that we needed to maintain to ensure the opposition could not settle or gain any momentum and the boys were at them the whole game forcing many turnover errors to our advantage and in what was always going to be a very low scoring game saw us keep a narrow lead each quarter and keep Flinders Park goalless for 2 quarters.
We could never cleanly pull away such was the arm wrestle to win the ball with skill errors from both sides but our pressure was telling, with Flinders Park missing many goal opportunities by the boys never say quit attitude to just get a hand on them or to force them to kick of balance, spraying the goals and with our set defensive plays allowing us to maintain possession and rebound the ball and score a couple of demoralising goals when the opposition had had it in their forward line for awhile with no reward.
The promoted C graders gave a great account of themselves but not training regularly showed in their fitness and in set play situations that they were unfamiliar with positioning and execution but lucky for us Flinders Park were in the same boat also suffering from injuries and players being unavailable and their side was also dramatically changed with the inclusion of 5 C graders.
The game result was always going to come down to who wanted it more and with top spot up for grabs as the major prize, my empassioned plea to the boys at the start of the game was desperation at the ball and to push the pill forward at all costs to play the percentages to score which they did.
In what was a very ugly game of footy and the culmination of stress and worry for myself over the week and game day (never had a game affect me that much before, not even finals) to get the win and 2 points and top spot was a fantastic result as it now pretty well ensures us of a top 3 finish with 3 games to go.
The focus now is squarely on Golden Grove as another side we need to balance the ledger against with a win and another challenge set at the start of the second round that the boys want to achieve.
Speaking after the game to the Flinders Park coach, he is looking forward to our next game in finals where hopefully we both have our best teams available as he also believes it will be a fantastic game to watch.
Goal Kickers: N. Delvins 2, W. Arbon, L. Hastings, T. Wilson
Best Players: L. Hastings, J. Hastings, Z. Munn, Y. Papageorgios, M. Dearman