Round 14, 2016 – B Grade vs Plympton
July 16, 2016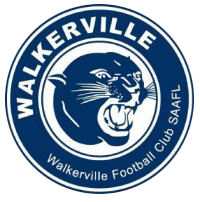 B Grade
Plympton
Well what a difference a week makes in football, players back from holidays and injury, the weather clearing and another triple header home game and a chance to sample more delicacies from our fantastic BBQ team.
With 2nd playing 8th it had the potential to be a danger game if we were to take them lightly but the boys came ready to play and controlled the game from start to the final siren.
As expected Plympton with nothing to lose came at us hard and were very physical in the contests and with cheap shots in the packs, with Nick Delvins receiving some shnoz adjustment, Tom Adler some anti piano playing measurements and Jake Hastings some facial knuckle massage but in the end for Plympton it all counted for naught as playing manball is never going to get the rewards on the scoreboard as a side playing and focussed on winning the footy and playing team football.
Our plan from the outset was scoreboard pressure to really dominate Plympton and eliminate any hope they had of thinking they could be competitive or test our resolve and we beat them psychologically as well as in fitness, structures, game plan and skill level.
The boys played superbly after some late personnel and on field changes and dominated play all over the ground steadily piling on the goals whilst restricting them to 1 goal in the first half and it was like watching a well-executed training drill with our skills a class above.
Plympton then tried the biff and tuff stuff but with our focus again on the win, 2 points and finals the boys resisted getting drawn into any ruckus and bringing themselves down to their level.
The game was really done and dusted at half time with Plympton visibly only going through the motions and knowing they were in for another pasting probably couldn't wait until the final siren and only managed another goal in the second half.
Our real tests are in the coming games with better quality opposition and a chance to secure top spot next week and put some valuable breathing space between us and our nearest rivals. I know the boys are relishing the chance to take top spot and are focussed and primed ready for next week.
Goal Kickers: D. Fromm 7, C. Toro 5, S. Marner 3, N. Delvins 2, J. Warland, D. Woolford, P. Wilson, T. McLean
Best Players: J. Hastings, Y. Papageorgios, J. Warland, T. McLean, Z. Munn