Round 13, 2016 – C Grade vs Flinders Park
July 16, 2016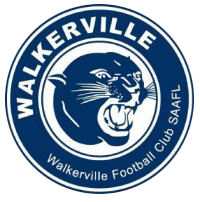 C Grade
Flinders Park
As we played Flinders Park in the first round, we always knew it was going to be a tight contest from the first bounce, having only to go down by 8 points in that game.
This game was our last chance to still be in the hunt for finals.
The first half had seen both sides missing a lot of opportunities by hand and foot. This reflected on the scoreboard being low scoring for both sides.
Having gone in at halftime we knew that we had to improve in these areas to have a chance.
The third quarter featured the same missed opportunities, not making the most of scoreboard pressure when we in our forward 50 area.
The last quarter was played in a d0-or-die situation where the guys gave it their all having only 16 fit men. The pressure was superb, workrate and support for each other was excellent. But unfortunately, Flinders Park held on to win by 2 goals.
Our main aim know is to finish the season in a manner what they have done all year, that is putting a side on the park and grabbing 6th spot, which would be a great effort.
Unfortunately due to the lack of consistency with players in and out of the side, I have no doubt this has been a major factor for the c grade.
Once again, well done to all the players and the support staff.
Goal Kickers: N. Delvins 2, A. Zanker, R. Kelly, M. Latus
Best Players: A. Zanker, M. Haylock, S. Parrish, D. Wright, T. Bowden