Round 13, 2016 – B Grade vs Athelstone
July 9, 2016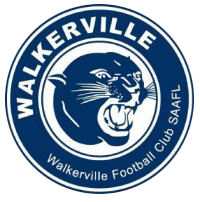 B Grade
Athelstone
A week of really wintery weather saw a pool session booked Tuesday night to rest the boy's sore legs and bodies and also to rest our heavy ground.
Injuries in the A grade wasn't an ideal build up for round 13 for the B's, as we still have players unavailable with Uni holidays and Athelstone have been in good form beating all comers winning 8 in a row since our last encounter!
I knew we had to be up and about right from the start and also very vocal to shut them down early and break their morale so the task was given to the boys to get the 1st goal each quarter, be loud and proud and to really get around the goal scorer which they did to perfection.
The game as expected was a real arm wrestle with both sides applying pressure and clean possessions were hard to come by as both sides strove to exert their dominance and control the game.
We finished the first quarter up on the scoreboard and starting to take control of the game, the boys were confident and looking forward to continuing the job, the second quarter saw a shift in focus from the opposition, preferring to play defensively and playing a loose man in our forward line even though they had the wind, which really suited us allowing us to take advantage of our now free back man to become our link up player to not only shut down their forward entries but assist in running the ball out of their forward line with hand and foot in a great display of skills, switching play, hitting targets and setting up many forward 50 entries to effectively lock the ball in our forward half and really control the game but actually scoring was still a very hard task with Athelstone flooding back and really crowding our forward line.
In a low scoring affair we went into the half time break with a handy lead and pretty well in control around the ground but a lapse in self-discipline saw a 25 metre penalty awarded and Athelstone get their first major on the board.
The third quarter saw us continue where we had left off, getting the first goal and the boys really getting around each other in a fantastic display of comradery and from the side lines a really visible drop in the Athelstone players heads and body language, we also decided to move our spare defender onto the player they had playing loose in our forward line to make the most of having the wind, a move which payed off immediately with Luke "Shrimp" Harrop scoring a major and Mark " I had 2 serves of BBQ" Kamenic strutting around claiming this strategic move.
The fourth quarter again saw us in control but another A lapse in self-discipline saw 2 x 25 metre penalties awarded and luckily no major scored, the pleasing thing was seeing the player involved actually take himself off before the runner was despatched to take a break and re-focus on the task at hand, return to the field and play a pivotal role in a really important win to take second spot outright and put us a game clear of our nearest rivals.
The game was really done and dusted in the fourth, with the boys now dominating all over the ground and the opposition at times just going through the motions and puzzling from Athelstone as they continued to play 1 and sometimes 2 loose men in our forward line to no real advantage as we had another 6 scoring shots for the quarter but in a negative lapse, we did let the sting out of the game from a finishing point of view and gave them 2 easy goals which really made their score a little more respectable than it should have been or deserved.
After our first encounter and win their coach did shake hands and state that it was back to the drawing board for them, which with 8 wins in a row the new plan was obviously working and on this occasion and second loss, I guess we again put paid to those new plans which it seems didn't include shaking hands with the victor.
We now focus on Plympton at the Cattery next week, in what will be a very physical encounter but as with all games remaining, a must win if we are to challenge for top spot in the coming weeks. During the week we will work on our forward entry drills initiating a couple of plan B's to keep the opposition guessing and on the hop and I know the boys are keen and eager to continue their good form for the remaining rounds preparing for our finals campaign.