Round 12, 2016 – C Grade vs SMOSH West Lakes
July 9, 2016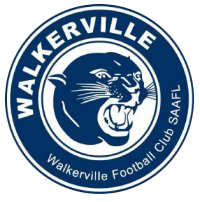 C Grade
SMOSH West Lakes
Saturday's game saw the C Grade take on SMOSH West Lakes at home. The ground was in suitable conditions and the weather was pretty good with a slight breeze going to the southern end. After losing the toss and going against the breeze,we competed fairly well considering our ball skills and decision making letting us down only being down by a couple of goals. The second quarter was played virtually in the same manner not making the most of our opportunities with the breeze and having plenty of the ball,we were still chasing a score that
The ground was in suitable condition and the weather was pretty good with a slight breeze going to the southern end. After losing the toss and going against the breeze, we competed fairly considering our ball skills and decision making were letting us down. The first quarter finished with Walkerville only being down by a couple of goals. The second quarter was played virtually in the same manner not making the most of our opportunities with the breeze and having plenty of the ball,we were still chasing a score that
The second quarter was played virtually in the same manner – not making the most of our opportunities. With the breeze and having plenty of the ball, we were still chasing a score that SMOSH held on to going into halftime. Our guys had worked so hard in the first half for no reward, and we only had ourselves to blame.
Midway through the 3rd quarter, we had let SMOSH open the game in their favour, allowing them to a 29 point advantage which was going to be a big effort in the last.
The last quarter saw strong efforts from the boys on the field, but unfortunately by not being smart by hand and foot and missing some easy goals we went down by two goals. We set our sights on being competitive in the second  half of the year and having two wins and a loss so far in three games, we are achieving that.
This week will be another challenge for C Grade side playing 2nd place Flinders Park.
Having seen the boys approach in the last three games, I have no doubt the boys will come out and give their best.
Goal Kickers: M. Dearman 2, P. Scaife, D. Travers, A. Castiglio, A. Molloy, R. Kelly, T. Homburg, D. Wright
Best Players: C. Emery, T. Homburg, S. Parrish, L. Krasnov, A. Giles