Round 11, 2016 – C Grade vs Gepps Cross
July 2, 2016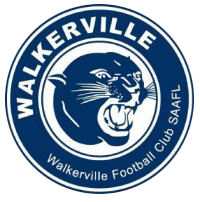 C Grade
Gepps Cross
Every week offers new challenges for the C Grade, and the game against Gepps Cross was exactly that.
After being beaten in last time, the challenge was there for the boys. After speaking in the changerooms before the game, this was another opportunity to climb up the ladder. With a squad of 24 players (compared to 17 players in round one), we always knew that it was going to be an advantage for us.
The start of the game saw the boys with plenty of enthusiasm and high work rate in the conditions, but most of all, the belief to win.
In the second quarter, the guys worked even harder in the boggy conditions and created stoppage after stoppage, which was an advantage for us because it is one area we love to work at.
At half time we spoke about the importance of working for each other in stoppages, getting back in numbers defensively and giving our forwards every opportunity to put apply scoreboard pressure.
At the end of the game when the siren went, the boys again were rewarded with the 2 points on the ladder, thrashing Gepps Cross by 98.
As the season keeps playing on, all we can do is having a 'Never Say Never' attitude. Every time we take the field with good numbers we believe in each other that we can win.
Good work to all our players, staff and everyone that helps out with the C Grade.
Goal Kickers: A. Zanker 6, M. Dearman 3, T. Kern 3, W. Brewster, T. Bowden, R. Kelly
Best Players: J. Martin, A. Zanker, T. Kern, T. Smyth, P. Scaife