Round 10, 2016 – C Grade vs SPOC
June 25, 2016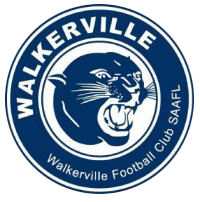 C Grade
SPOC
The start of the second round saw the boys take on 2nd place SPOC.
After playing them in the first round, the scores were: SPOC 9.24 to Walkerville 1.3. This game was all about respect to our C Grade boys having only one win in the first round, we wanted to improve and start the second round on a high.
Having a squad of 25 players was always going to be a positive for the C Grade especially when you get some experienced and quality players in the side.
After the first quarter, the boys were four goals upholding SPOC goalless.
In the second quarter SPOC had come out with a sense that they had a game on their hands, but still maintaining the lead at halftime was a positive for everybody involved.
Speaking to the group at halftime,just explained to them that we had more scoring shots, the defense was strong, the forward line was working well with each other and that it was our game to win.
The start of the third quarter was a real hard slog,  as conditions were very heavy and both teams were turning over the ball and not making the most of their opportunities.
Going into the last quarter, I said to the boys that the game is ours to win, but also to earn the respect that we deserve of being a  competitive football side when we have numbers .
Once the final siren had been blown, the score showed Walkerville 8.12 to SPOC 5.4.
A good team effort by all and we look forward to taking on Gepps Cross next week.
Goal Kickers: A. Zanker 2, L. Krasnov, A. Molloy, D. Travers, J. Lewis, Y. Papageorgios, C. Tabe
Best Players: A. Zanker, L. Krasnov, C. Tabe, A. Giles, A. McRostie