Round 17, 2016 – C Grade vs Portland
August 13, 2016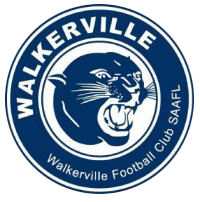 C Grade
Portland
Saturday was another chance for the C Grade boys to climb up the ladder, and that they did with a great win against Portland.
Even though Portland have struggled all year, the pleasing factor about the result is how the boys played with their run, enthusiasm and mateship for one another.
It is a shame that these guys aren't playing finals, but unfortunately with a lack of consistency with numbers all year they have been let them down.
We set out in the second round to improve and be competitive. With four wins in the second round, compared to one in the first, it shows how they have improved as a playing group.
Another challenge this week for their final game will be against third side Scotch OC.
I have no doubt with our last game the boys will give it their best shot. To me, if the boys bring their best game, no one will beat them. But win, lose or draw, we will walk out as one and walk back in as one. That's what we have done all year – stuck with each other.
Once again thanks to all my staff: Billy,Kerry, Phillipa and the one and only team manager John Forth.
Hopefully we can get a good crowd for this week's game.
Goal Kickers: J. Lambert 6, D. Hamilton 5, T. Homburg 4, J. Lewis 4, L. Cameron 2, T. Kern 2, C. Tabe, P. Scaife, T. Bowden, W. Brewster, A. McRostie
Best Players: D. Hamilton, T. Homburg, B. Dearman, A. McRostie, C. Emery